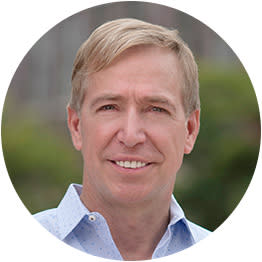 Del Humenik
Chief Revenue Officer, SEMrush
Biography
Del has more than 20 years of experience helping businesses build and execute their growth strategies to reach their full potential. Beginning his career in the print advertising business, he helped leading directory publishers embrace change and transition into digital marketing companies. At the leading edge of the digital transformation Del has been a champion of content from the time of single listings to today's complex multi-channel environment. Del has helped businesses of all sizes manage the ever-changing environment of connecting buyers and sellers. Today Del is the Chief Revenue Officer at SEMrush. Calling on his experience in creating sales channels from 50 to 2000, Del has led the sales expansion internationally. In his current role, Del is leading the effort to align the growth strategy with the current and future needs of marketing services providers.
Sessions
Wed Oct 30 - 10:30am - 11:00am
Zero-Click Searches: The Good, the Bad, the Ugly
Zero-click searches are on the rise. New features in search results — knowledge cards, featured snippets, local packs, ads, FAQs, and more — meet consumer intent directly on the search results page. That means click-through rates and webpage traffic can drop, even for brands and content that capture the coveted "position zero." This session examines what this means for marketers: how to rank in an increasingly complex ecosystem, new metrics that matter, opportunities for engagement directly in a search experience, and tactics that will drive clicks. Listen as this panel of expert search marketers explore these changes and suggest pathways to success.
Lyceum Complex
View More Speakers